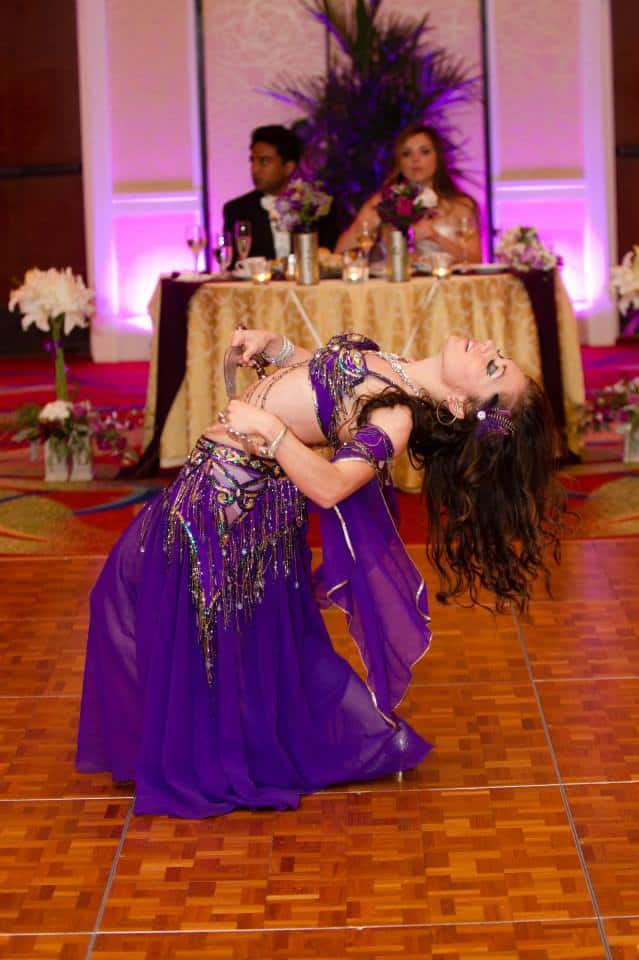 One side of the room wore saris. The other side, suits and cocktail dresses.
They did the Cupid Shuffle and The Twist, and they boogied down to Bollywood.
Nothing brings two families together quite like music and dance! And as a wedding belly dancer in Orlando, my favorite weddings are the ones that are a crazy mix of different cultures – like my sweet May couple, Katie and David.
Katie contacted me at the suggestion of her DJ (White Rose Entertainment) around the holidays last year. When you're about to marry your best friend, who is a very handsome Indian man, you've got to bring a bit of Bollywood flair to your special day! Katie and David decided …