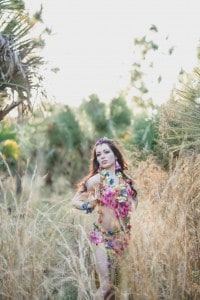 Hello, fans! Have you missed me?
In my efforts to make Central Florida an even more magical place, one belly dance show at a time, I've pretty naughty about blogging. It's high time that I fix that!
Quiet times have become increasingly rare in my world, and while I'm experiencing a short but much-needed lull, I thought I'd recap what was truly an amazing month for my belly dance business. Thanks to lots of referrals in Orlando's wedding and entertainment industry, and some repeat customers, February was my best and busiest month to date! As any of my friends can tell you, I'm not in this business to build an empire or become a household name. I'm in this business to make people smile. And I measure my success in the memories I make, for myself and for my valued clients. I saw lots and lots of smiles last month. For that, I'm extremely proud and grateful!
In case you're wondering what my life looks like during a busy month, here are just a couple of highlights!
Nude Nite: Extreme Dreams Art Showcase –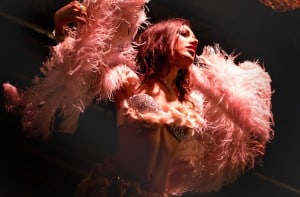 This event may have a risque name, but it's is one beautiful, classy party! (As a matter of fact, I made a flesh-toned, blinged-out costume just for this event). Held every Valentine's Day weekend in an empty warehouse-turned-pop-up-art-gallery in Orlando, Nude Nite is Central Florida's biggest art party and a great place to see and be seen. This exhibition focuses on nude art, body painting, and unique live entertainment. I absolutely loved creating some exotic ambiance for this one-of-a-kind event. Something about performing for hundreds of people makes me feel like I'm on top of the world – and dancing on top of a platform, on top of the bar, in my signature heels? Definitely helped! Thank you to Peyton for including me in this iconic Orlando event!
Princess Khloe's 5th Birthday Party –

I absolutely loved dancing for beautiful little Khloe and her friends! Being a wedding chick, kids' birthday parties are not something I get to do all the time. So when Kierra contacted me about her daughter's Arabian Princess themed party at the Cypress Grove Park Pavilion in Orlando, I was absolutely giddy! The park was decorated like an Arabian palace in jewel tones of purple, fuchsia, turquoise and gold, and guests sat on beautiful rustic tables and gold chiavari chairs from A Chair Affair. Khloe had her own fabulous dessert table and candy buffet. Kierra definitely succeeded in creating a charming yet elegant atmosphere that would appeal to both the grown-ups and the little ones! The girls were enchanted by my show, loved when I danced with my sword and Isis wings, and especially enjoyed their belly dance lesson at the end of my show. But I'll admit, the real attraction was when Princess Jasmine (with Once Upon a Party) made an appearance after my show – even I was a little starstruck! Such a fun day, and big thank you to Ann Taylor with A Chair Affair for the referral!
 Professional pics are coming soon. To see a short video from the party, click the link below!
Post by Belly Dance By Carrara Nour.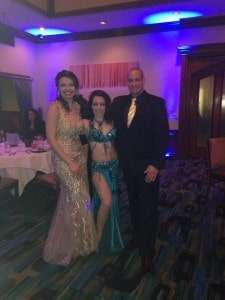 Engagement Party in Tampa –

In many cultural groups, the engagement party is just as big of a deal as the wedding itself. My beautiful bride-to-be Amy was no exception! Coming from an Egyptian family, Amy was ALL about the entertainment, and made music and dance Priority One in planning her celebration. From my show to the music of DJ Dave with Dave's Mobile Disco, who rocked an Arabic/American fusion playlist, there was never a dull moment during this classy, beautiful celebration at Chart House in Tampa! Isis wings, candle tray, a cane dance and lots of group dancing were stunners in this fun fusion show.
Indian Wedding in Ocala-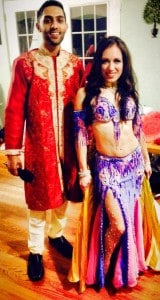 Being the second largest convention destination in the US, Orlando is home to some impressively large hotels – which also makes this town a hot spot for 500-guest Indian weddings. Wikaash and Santuscha skipped the hotel ballroom and went for the ultimate party destination: a giant decorated tent on a private residence in Ocala. The party rocked on through the wee hours of the night with the sounds of DJ Krishan, and my Bolly/belly fusion show!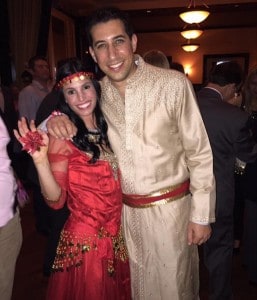 Jewish-Iraqi Henna Ceremony –

When most people think henna, they envision the intricate designs on the feet and hands of an Indian bride. But did you know other cultures perform henna ceremonies for their weddings? I was hired by Amalia, the mother of the groom, to perform at a very unique Jewish-Iraqi henna ceremony the night of the rehearsal dinner. I danced the soon-to-be-newlyweds Stephenie and Dan and their big bridal party into the room at 310 Lakeside, where the couple had their palms painted with a dot of henna as their bridal party danced around them. The couple even wore traditional Iraqi wedding attire, as you can see in the picture! This gig began with a wedding procession and ended in what could only be described as a mosh pit of belly dance. Hands-down, one of my all-time favorite performances to date.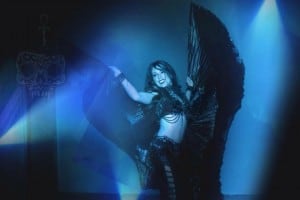 Endless Night Vampire's Ball in Tampa –

As an entertainer for multicultural weddings, most of my shows are performed in traditional Middle Eastern styles. When event planner Laramya Delano asked me to perform at Father Sebastiaan's Endless Night Vampire's Ball at the iconic Castle nightclub in Tampa, I jumped at the opportunity to explore the darker side of belly dance! My shows included a performance with black Isis wings to a sexy string version of Led Zeppelin's Kashmir, in a vampy black costume complete with fangs by master fangsmith Father Sebastiaan. Vampire's Ball is known around the world for its unique atmosphere, fashion and entertainment. This event was truly a feast for the eyes and ears, with a costume contest, an opera singer, and gothic dance band. I hope to post more pics in a future blog!