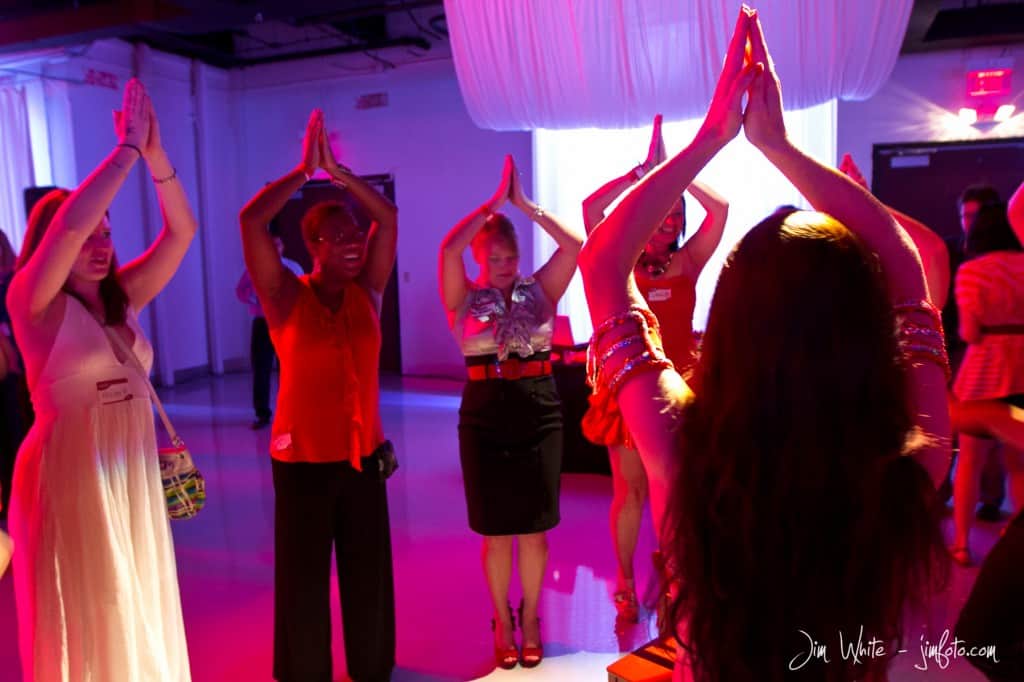 I knew I would love Carrara before I even met her. She is a professional people person and is genuinely passionate about what she does. This beautiful young lady came to our event extremely well prepared and with a contagious positive attitude. She can read the crowd and adjust her performance accordingly, leaving our guests beaming. I can't wait for another opportunity to work with her!
Corporate Entertainment Doesn't Have to be Boring!
Corporate events are all about relationship building – but more importantly, they're about having fun! And if you're hosting your event in Orlando, your guests will expect to be entertained. With countless entertainment options here in the City Beautiful, belly dance is a tried-and-true way to add elegance, cultural diversity, and of course, a whole lot of fun to your company's big event. From ambient entertainment to a full-on interactive show with lots of audience participation, Carrara will create the perfect belly dance experience to fit your group and your goals.
Carrara Nour frequently performs at corporate functions throughout Florida, with her client base ranging from small family-owned organizations to iconic brands like National Geographic, Unilever, Toyota, and SunTrust. Whether she performs as a soloist or alongside her extensive network of professional belly dancers, entertainers and musicians, Carrara Nour delivers the perfect mix of professionalism and fun to impress your most important guests.
Let Carrara do all the hard work, and you can take all the credit! Contact Carrara today to save the date and discuss the details of your event!
Unique Orlando Corporate Entertainment Ideas
Unique Tradeshow Entertainment – Hire a belly dancer as strolling entertainment to attract clients to your booth.
Belly Dance Class – Book a belly dance class as part of your corporate wellness plan, or an icebreaker for the ladies during a conference.
Holidays, Office Birthdays & Retirement Parties – Book a surprise performance to celebrate the most important people in your office
Cultural Diversity Day – Experience Middle Eastern and Mediterranean culture with authentic entertainment from the region. Carrara is also available to lecture about the history and origins of the dance for added interest.
Your entertainment should be the last thing you worry about. Carrara is licensed, insured and widely recommended throughout Orlando's event and entertainment industry.