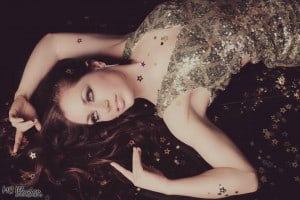 It's late at night, and you're driving home from one of those wedding gigs. The once-in-a-lifetime, Top Ten Faves kind. The couple was too cute to be true, the night was full of surprises, and the entire crowd adored you. Your costume and dancing were on point and at least two high-end DSLR's were pointed at you to capture it all. And an hour after you took your bow, you're reeling with adrenaline and excitement; glistening with sweat and glitter. Tired yet floating on cloud nine.
You pull off to the nearest exit to grab some late-night grub and bask in the millions of reasons why you love your job. (But first? Let me take a selfie).
Belly dance also has its less-than-sunshine-and-unicorns moments.
Those weeks where you strike out left and right, and every conceivable thing goes wrong. Lost a gig to the lowest bidder? Check. DJ swapped out your sword dance for the Macarena just to see if you were on your toes? Check. Corporate gig fell through because somebody complained to HR that belly dance might be inappropriate? Check.
For every moment that you're #KillingIt, there are moments of doubt.
And for every moment that I #LoveMyJob, there are other times when it feels like a job….complete with contracts and obligations and un-sexy administrative work.
Those moments don't last forever.
No matter what drives you crazy, and no matter how great the odds, there's always a reason to keep going, to keep creating, and keep being YOU. We're all fighting for something, at the end of the day…
I'm fighting to do what I love, and to be who I want to be
….to make the most of this life by bringing joy to amazing people, on the best days of their lives
….to create a happier, and more beautiful world
….to bring different and disparate cultural groups together
….to break the stereotypes of what well-behaved women do
…to raise the bar for other entertainers to follow, personally and professionally
…to come to my "big kid job" every Monday with crazy-cool gig stories to tell my friends
…to stick it to the haters
…to leave my legacy in the world
….to do it again and again and again…