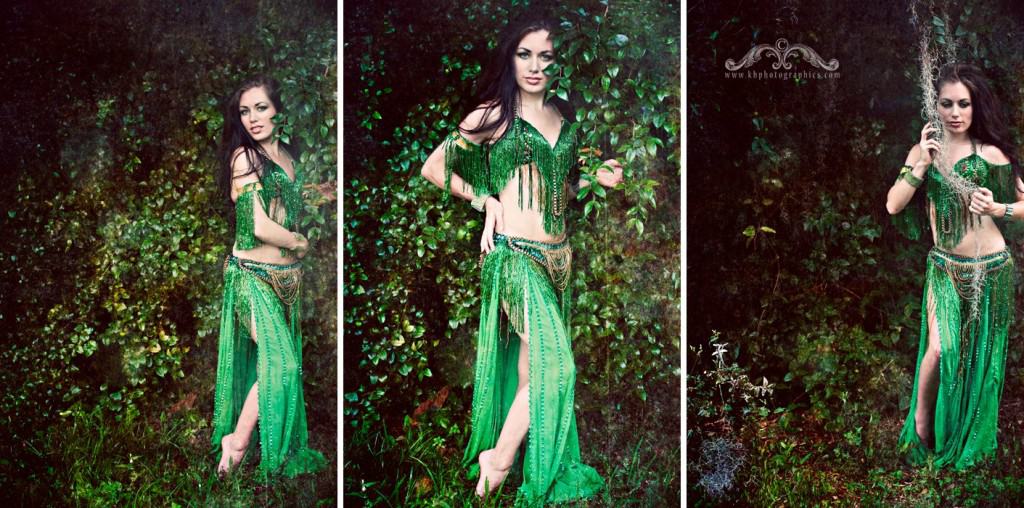 Each year, to the delight of Orlando's wedding professionals, Pantone releases its Color of the Year, which will influence color trends in fashion, design, food and, you guessed it, weddings. This year, it's Emerald Green!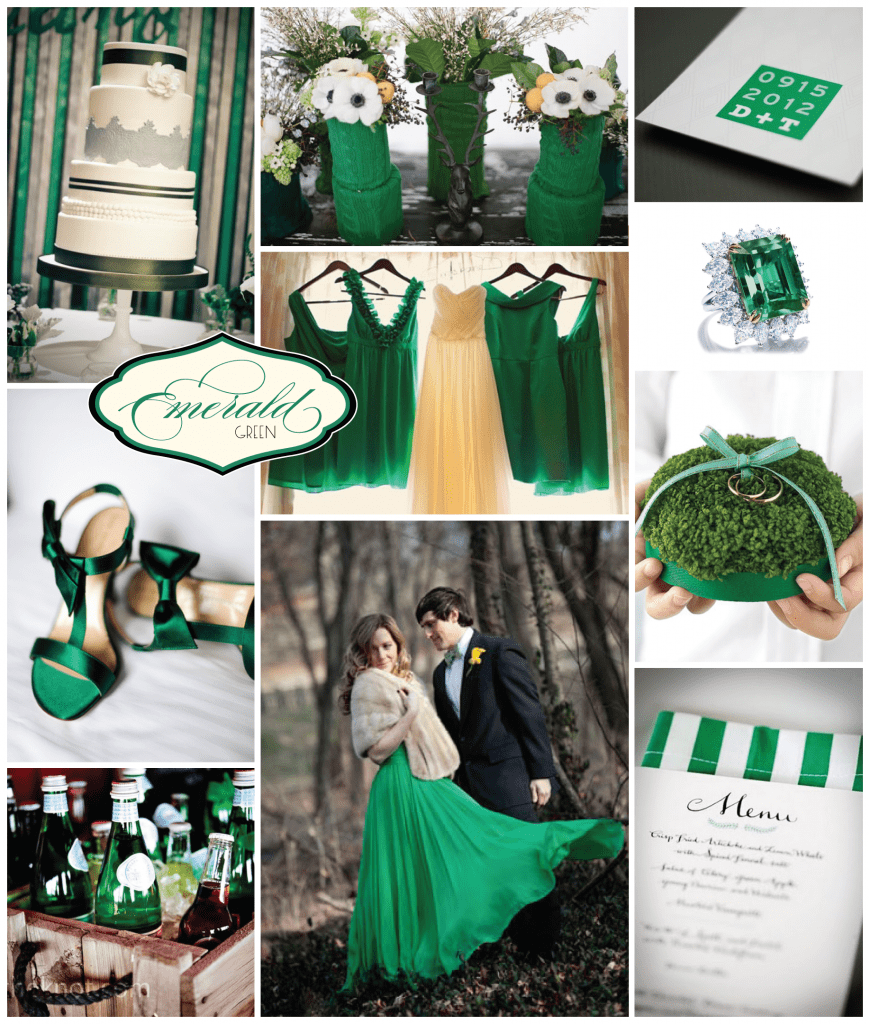 Emerald is a color I've loved long before it became the Next Big Thing. It looks great on fair-skinned, blue-eyed brunettes (that's me!), and the color is so quintessentially belly dance to me! As you can see, I'm just wild about this emerald green vintage bedlah that originally belonged to my first teacher Careesah and was made by Ayshe in NYC (with the help of Turkish belly dancer Eva Cernik).
Many wedding designers are influenced by color trends in fashion, and green has slowly been making a comeback in  wedding color palettes. I think vibrant green is a nice counter-trend to some of the muted colors we've been seeing, or for brides who prefer green in small doses, it makes a great accent color. Check out this photo from a gorgeous Moroccan-themed Welcome Dinner designed by Orlando's own Jilna Patel with Suhaag Garden. (I danced at this event and the colors were delicious!)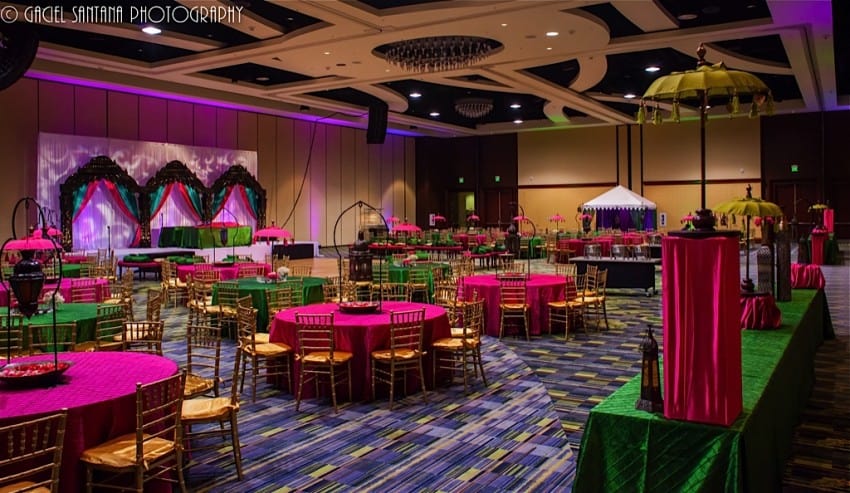 Emerald Green also looks great with aquamarine, as you can see on this beautiful palette from WeddingsByColor.com: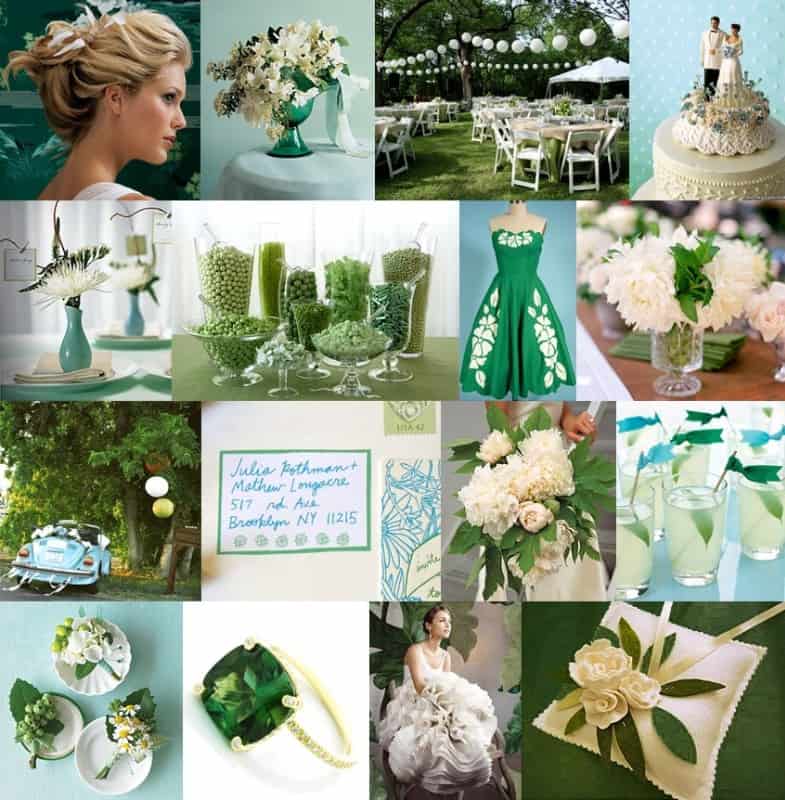 One of my brides, Brittany, is doing kiwi (not exactly emerald, but still bright green) with accents of black, silver and white for her wedding on 12/29, and her palette is similar to this: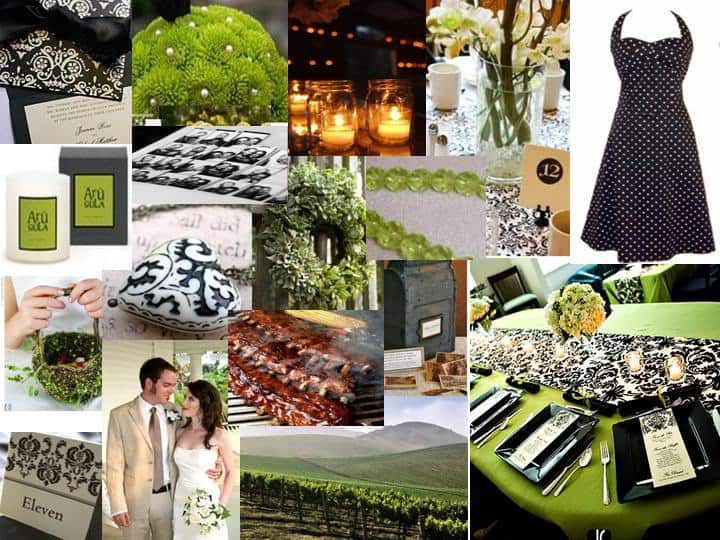 What do YOU think of emerald and other bright shades of green? Would you try it at your own wedding? Dancer-friends, does this put you in the mood to buy an emerald green costume? Share your comments below!
Are you looking for a belly dancer for your Orlando or Tampa wedding? I can help with that! (And yes, I still have my emerald green costume!) Check out my Weddings Page and get inspired!