For everyone who follows me on Facebook and Twitter, this post might be old news. For the rest of you, I'm writing to say that I finally made it to my new home in Merritt Island, FL. After a year of flying back and forth from Hartford to Orlando, I'm finally setting up shop for good. Bring on the sunshine, and bring on the fun!
For those who don't know, I hail from Fairfield County, CT where I'd spent nearly my entire life. Connecticut will always be "home" to me and you'll probably hear me getting wistful for the crisp fall days, the stately old homes, the amazing Italian food, and the understated elegance that permeated the style of dress and entertaining "back home." I will miss my fam like crazy. I won't miss the brutal winters, the speed demon drivers, or the signature Northeastern rudeness. But I left a piece of my heart behind the day we made the trek to Florida.
Connecticut was an awesome place to get started as a professional belly dancer. Themed parties and black-tie affairs were plentiful.  Belly dancers were insanely popular for weddings. Many major corporations had offices in CT. I served a huge ethnic clientele and even my American clients had traveled to the Middle East and seen the "real deal." With some hard work and humility, I made a name for myself and won the respect of some seriously savvy, worldly, creative and inspiring people. At the risk of sounding corny, my clients have taught me just as much about the dance as my teachers have.
But as my boyfriend Stacy likes to remind me, "It's all the same wherever you go." People everywhere love to see beautiful entertainment that lets the imagination run wild. Everybody loves to escape their troubles, envision faraway places, and celebrate life's most meaningful occasions (or celebrate for the sake of celebrating!) Arab couples will always seek to honor tradition. And yes, anywhere you go, there will be brides who refuse to do anything cheesy and Arabs who are dead-set against seeing yet another overly Americanized bellydance show. After all, Orlando IS an international hub.
I guess this is the part where I say, I'm here and if you're looking for any of the above, I'm your girl! As many of my past customers will tell you, I AM a little quirky and a little bit anal-retentive when it comes to details, and I love to work with clients who are just as crazy and detail-oriented as me. Give me a vision and put me to work and you'll be very happy with what you get!
I live in Merritt Island and will serve Central and East Central Florida, including Orlando, Daytona Beach, Melbourne and the Space Coast (Cocoa Beach, Cocoa, Cape Canaveral, Rockledge, Indialantic, Sebastian, Vero Beach), but I will go where you need me.
Have any questions? Don't hesitate to reach out!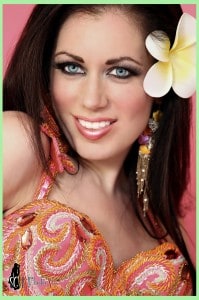 About Carrara: Carrara is a professional belly dancer offering elegant performances for weddings and special events in Orlando and Central Florida. Read more about Carrara or follow her on Twitter @CarraraNour.