You know what they say about how men are from Mars and women are from Venus.
My boyfriend Stacy, the mastermind behind most of the photos on my website, is a big fan of big, wild, windswept hair. I like a little more "polish." When setting up a shot, Stacy tells me to mess up my hair. I roll my eyes and go along with it. Usually he's right and I like what I see. (Hopefully I didn't say that too loudly.)
When shooting at the beach, the harsh wind and sun can be a friend or a foe. The other day when Stacy and I shot at Sebastian Inlet State Park in Sebastian, FL, I decided to let the elements work in my favor. I let the wind whip my hair into odd shapes and patterns. I turned my gaze downward or rocked a sexy half-squint as Stacy ordered me to turn my face to the sun. I put on an inexpensive white skirt with my vintage bedlah and just went along with it when the giant waves came crashing in. (Those waves aren't just a pretty photo backdrop: competitive surfers train at Sebastian Inlet). Color-wise, I stole inspiration from a scene in the Bollywood flick Singh is King, where the color of Katrina Kaif's hot pink saree pops against the sand and blue sky.
We had no idea how the pictures would come out, but were pleasantly surprised when we got them all up on the computer later that night. I loved the contrast of the red costume against the blue sky, and we were amazed by the swirling textures of the water. Enjoy!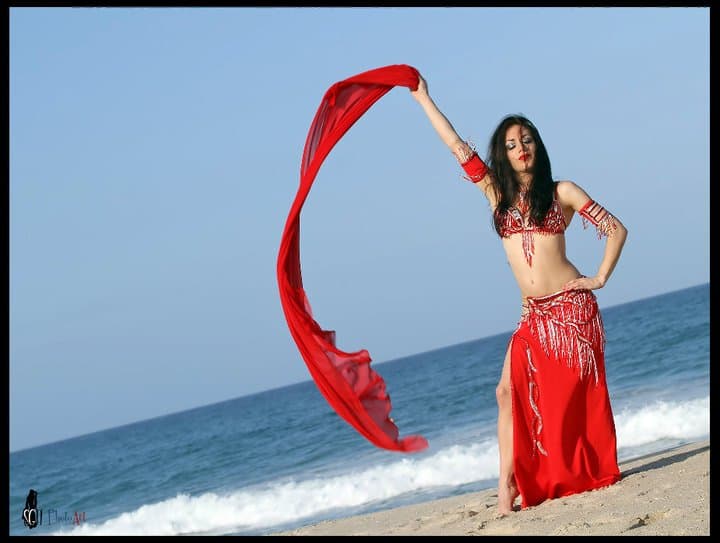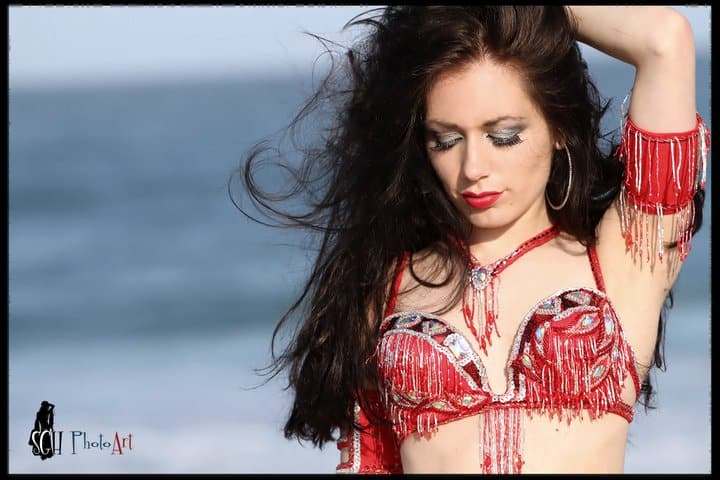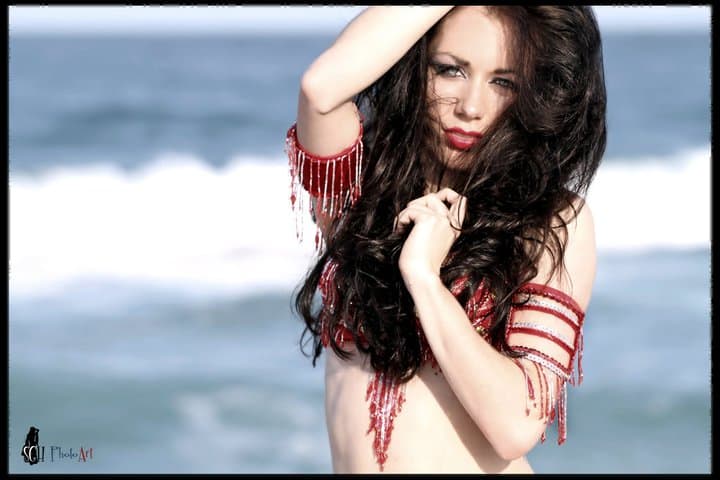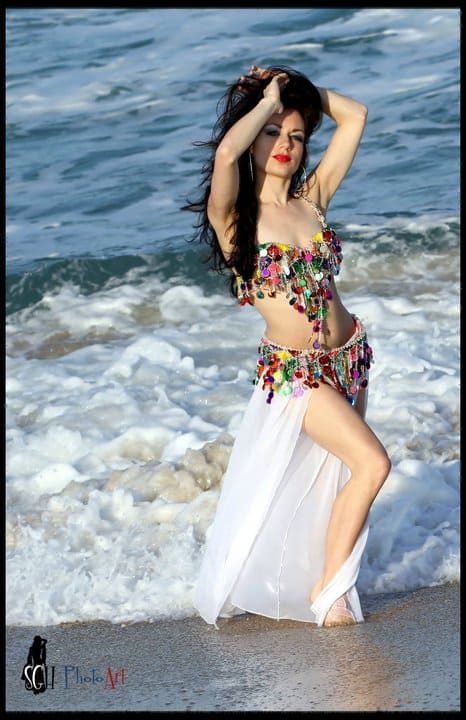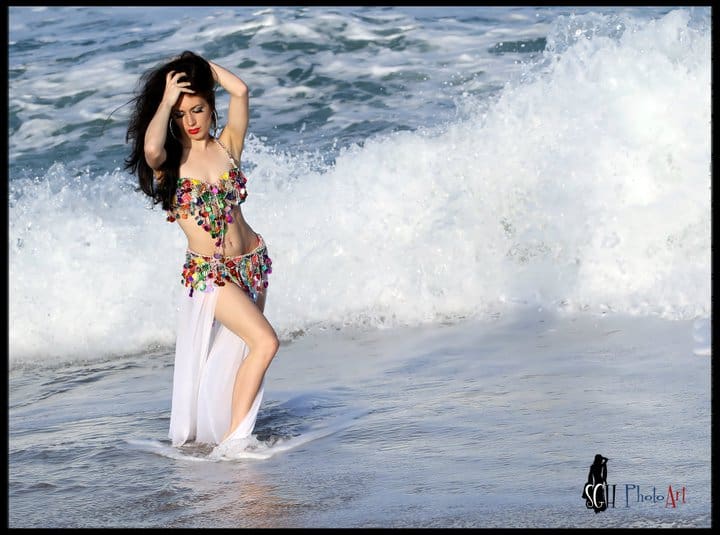 And P.S. – I'm not a bad-ass surfer babe, but I play one on TV: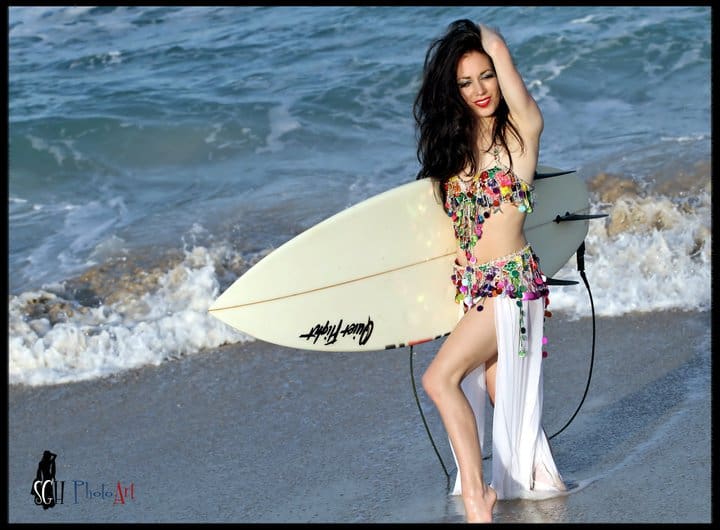 'Til the Next Shoot,
Carrara