"Love is like oxygen. Love is a many-splendored thing. Love lifts us up where we belong. All you need is love"
Before I start singing a song from Moulin Rouge, I do have to say that love is one of the reasons why I dance, and one of the things that keeps me dancing, even when times are tough, and even when I'm having a bad day and thinking about throwing in the bedlah. I love love, believe the world needs more of it, and cherish any opportunity to use my dance as a celebration of love.
When Mary, a dear wedding industry friend and Orlando wedding videographer Key Moment Films, asked me to dance at her Indian-inspired bridal shower in Viera earlier in August, my answer was a resounding "YES!" Mary and her fiancee Jamie are a beautiful and inspiring couple, some of the first people to warmly welcome me into the world of weddings in Orlando when I moved here last year, and I'd go to the moon and back to make their bridal shower magical!
Mary loves Indian culture and Indian weddings, and worked in many of these cultural and design elements to create a memorable celebration. From jewel-toned decor and fabulous glitter-encrusted desserts, to the smell of incense in the air, to the intricate henna on Mary's hands, the mood was warm, vibrant and exotic. My show consisted of cabaret-style belly dance, followed by a mini class for the ladies (and the brave guys!) in the crowd. Mary swore Jamie wouldn't get up and dance, but when I put hip scarves on the brides-to-be and pulled them up to dance together, they both rose to the challenge quite nicely!
As Mary and Jamie will get married in the Bahamas, this was the Big Party for most of their friends and family. People came in from all over the place to show their love and support for the couple. Truly a heartwarming experience, and a reminder of why I love doing what I do.
Extra-special shout-outs to Kat Small of Cinema Chic Productions for getting video (soon to come!) and my girl Ashley Razo, Ashley Jane Photography, for the gorgeous images you'll see below: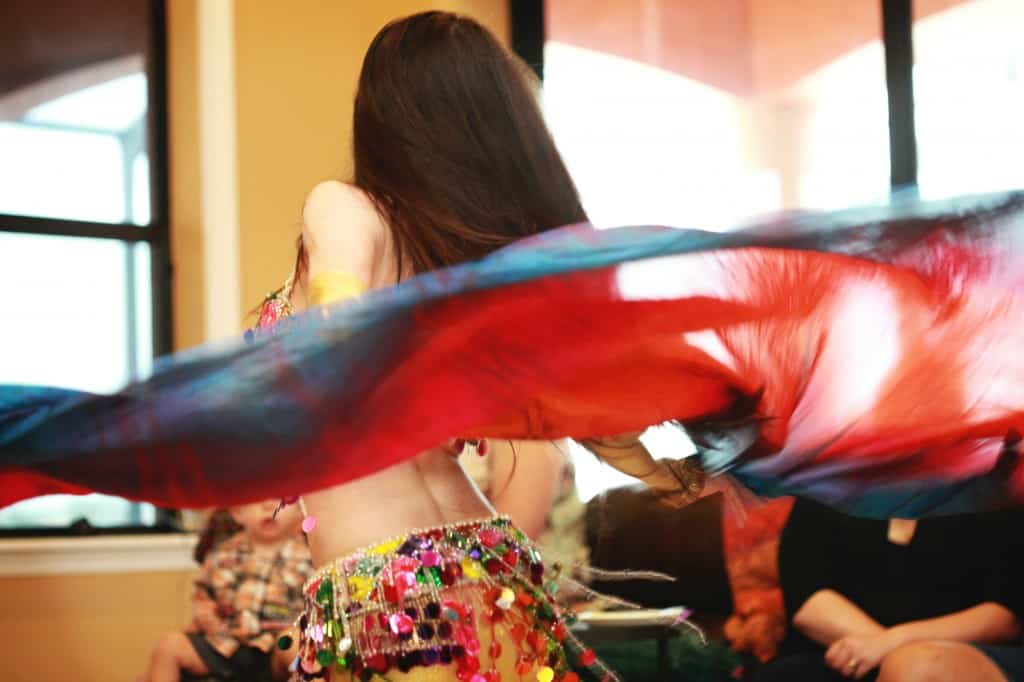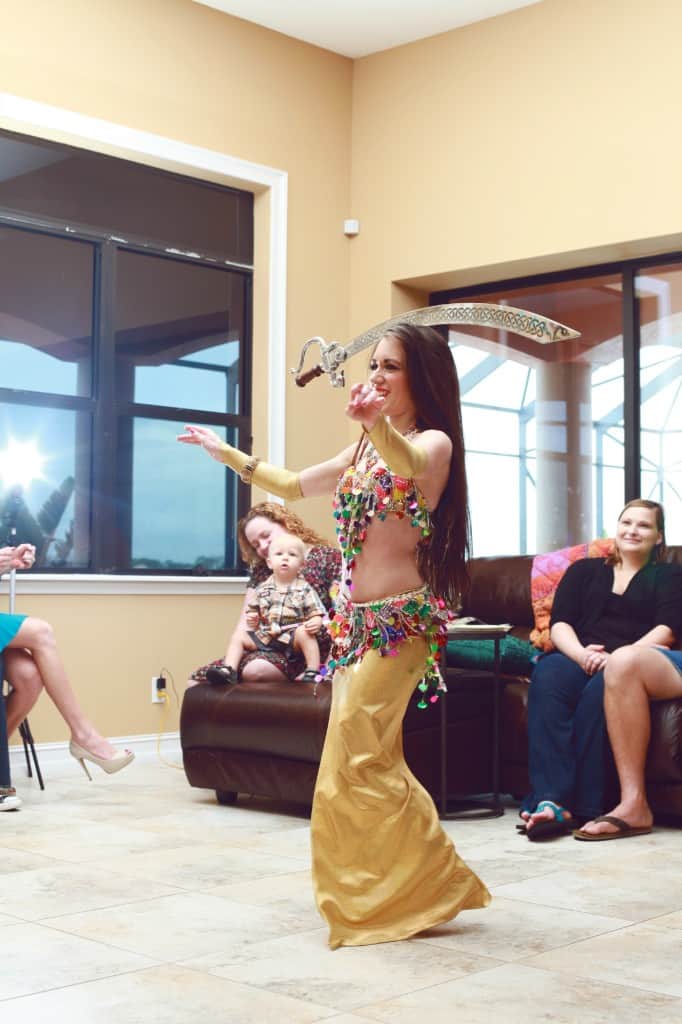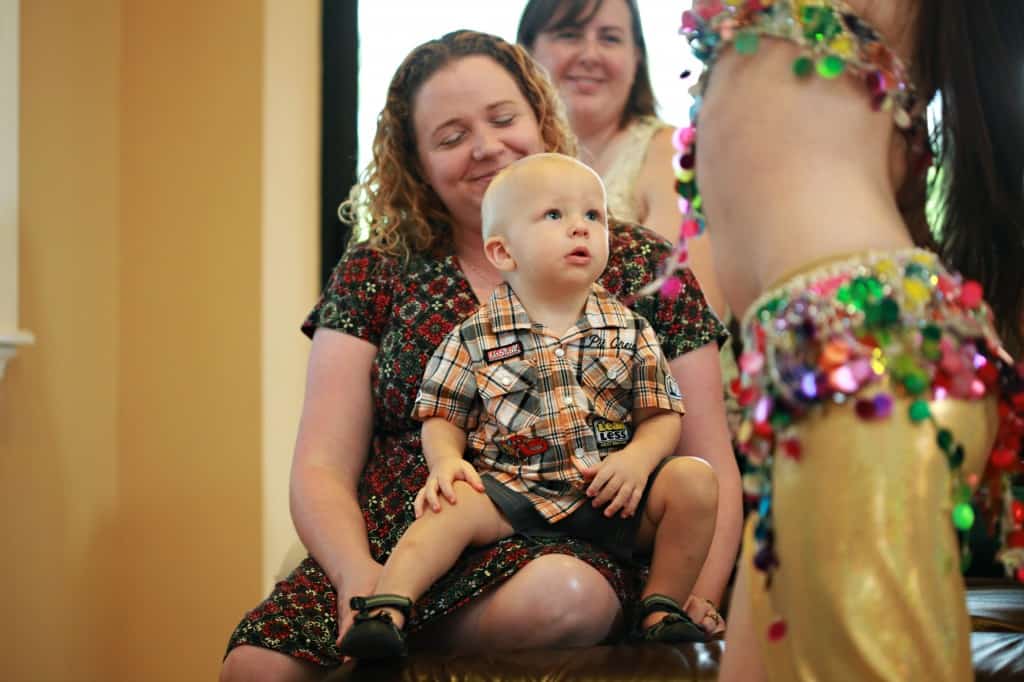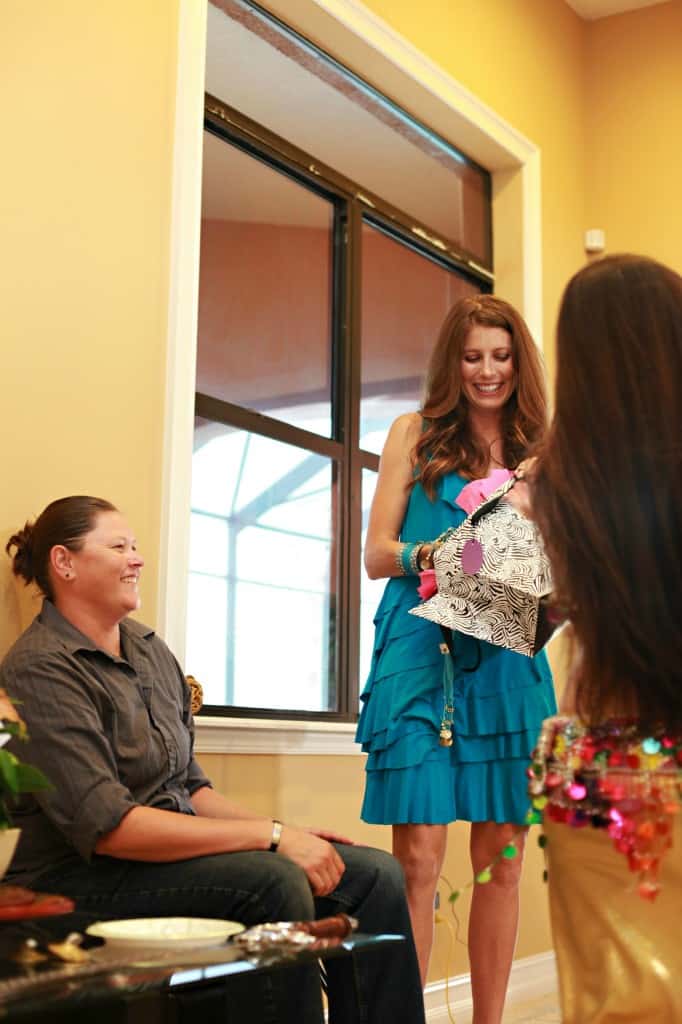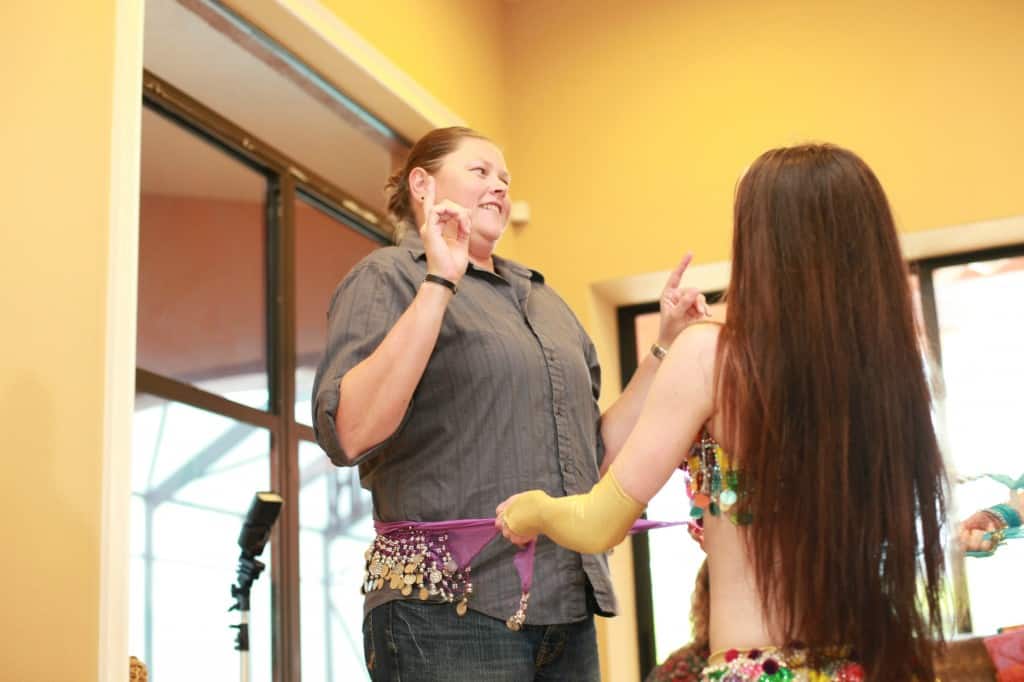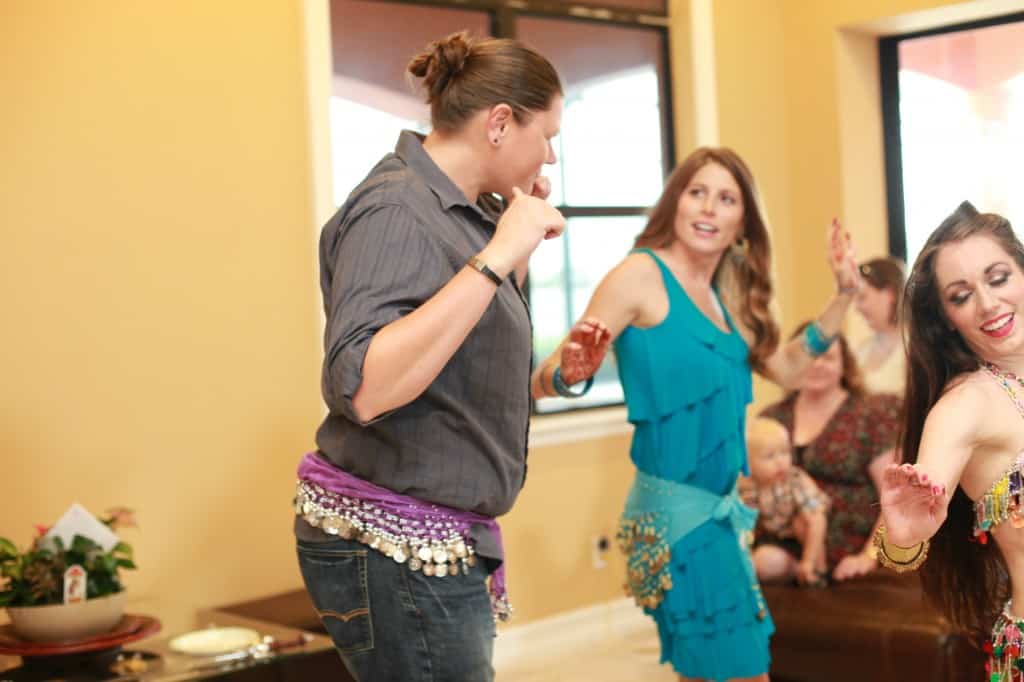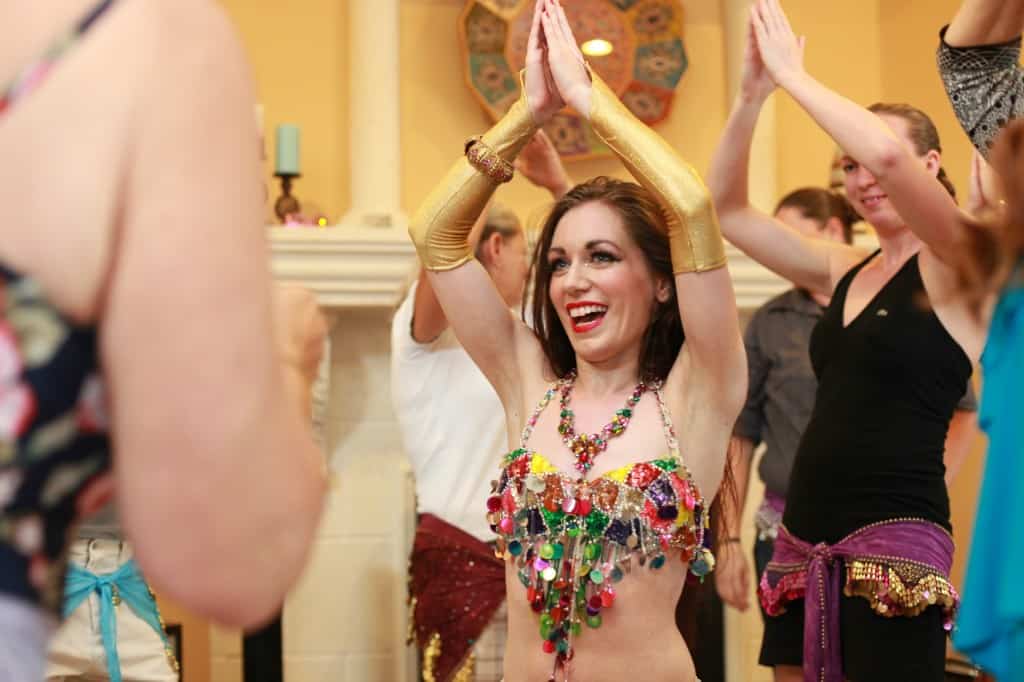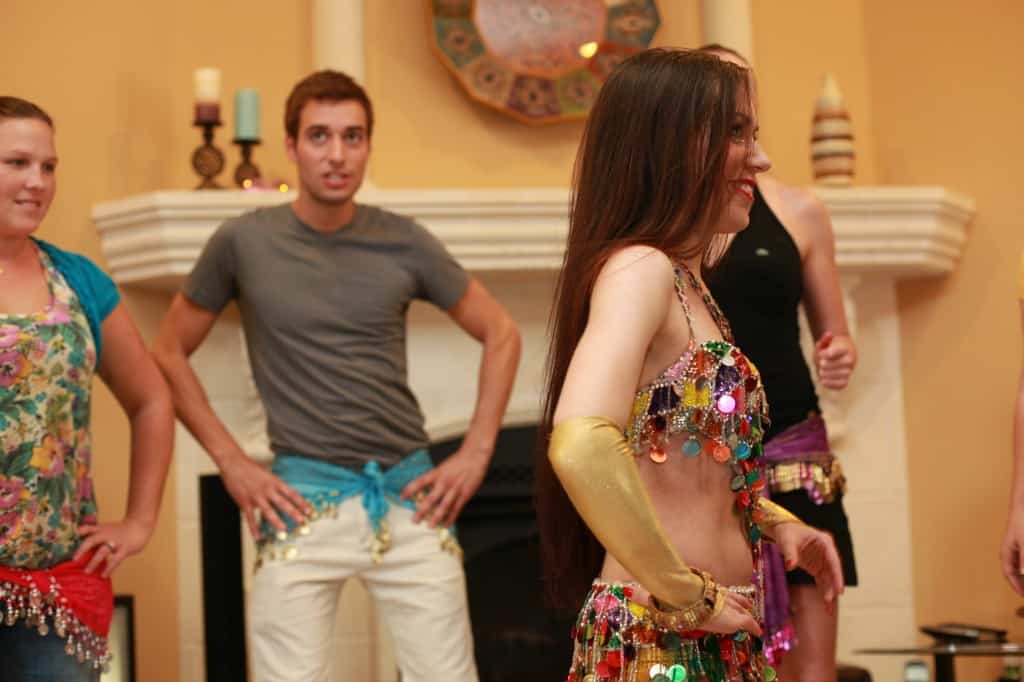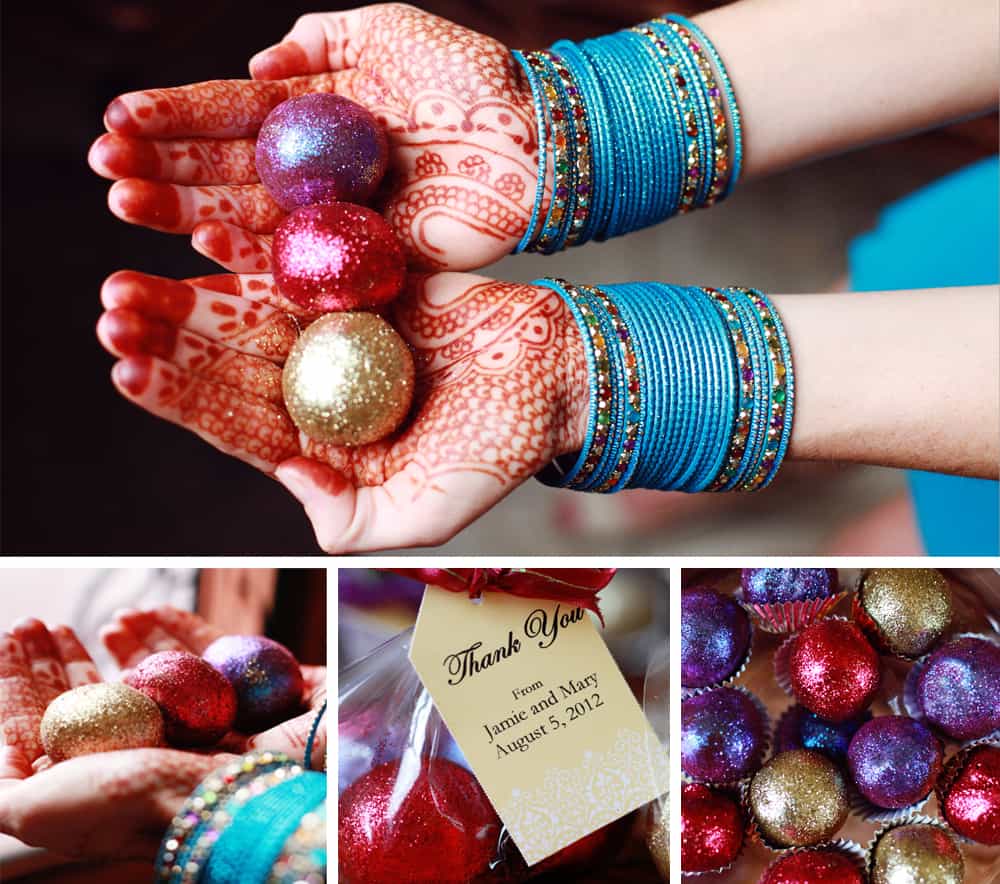 (These aren't jewelry: they're cake balls! Disco Balls, to be exact. Perfect little morsels of glitter-encrusted cake by Orlando's couture chocolatier RW Chocolate Fountain Rentals!)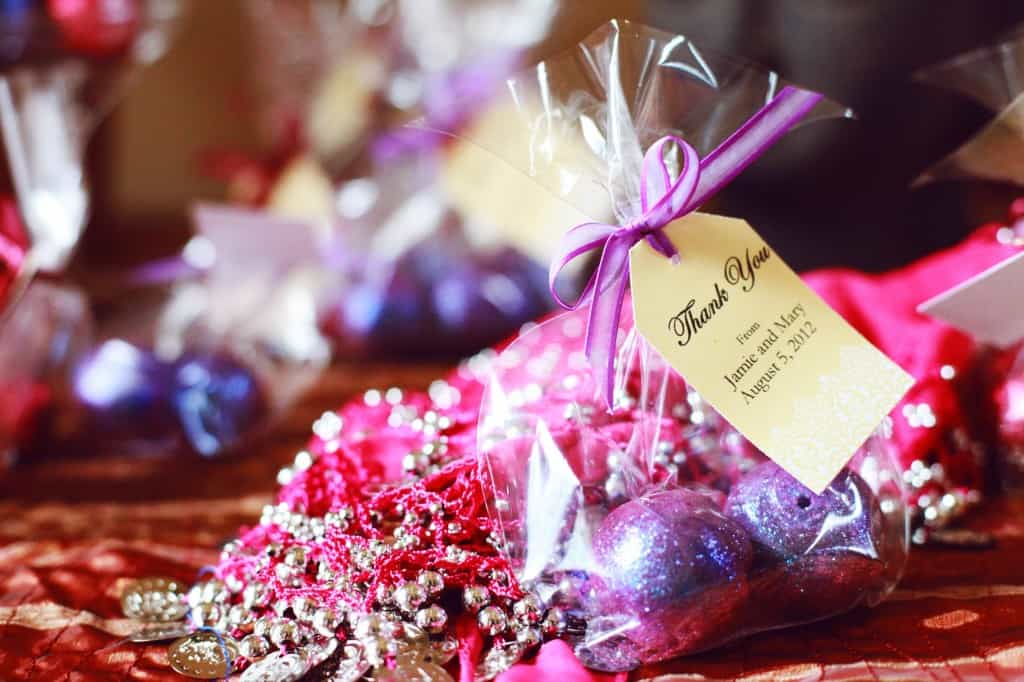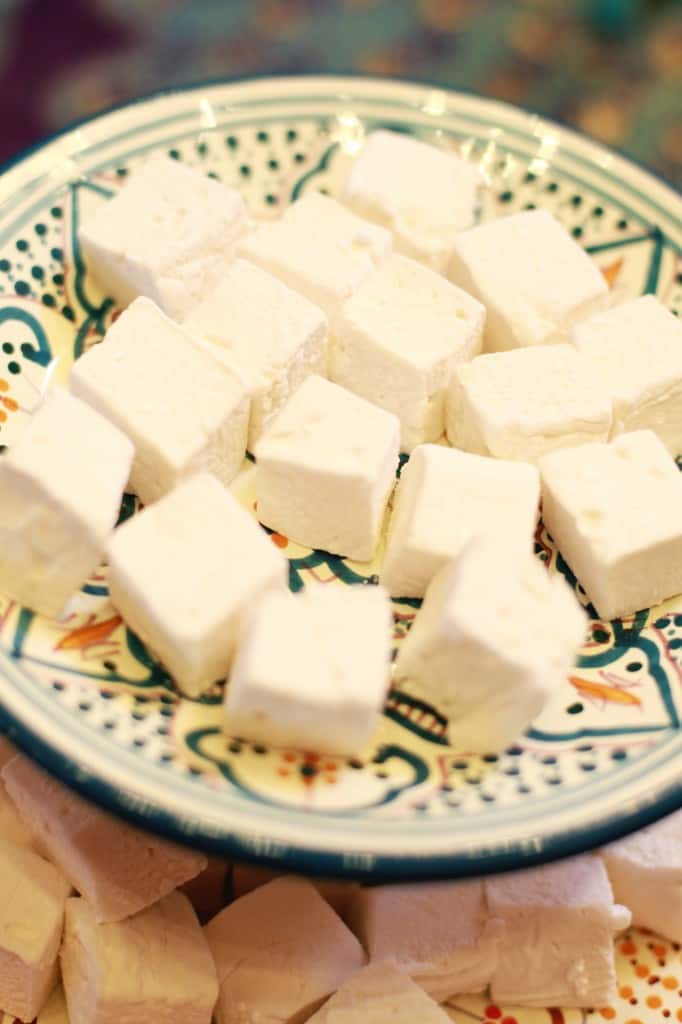 (Best homemade marshmallows EVAR. By Sweet Maralyn's of Lake Mary. I'll never eat the Kraft kind again!)
About Carrara Nour: Carrara is an Orlando-based belly dancer specializing in elegant custom-crafted wedding and pre-wedding entertainment for fun and sophisticated couples in Central Florida and beyond. Traditional, non-traditional, interfaith, multi-cultural and same-sex, Carrara loves all weddings, and wants to dance at yours! For more information, check out her Weddings Page or find her on Facebook or Google Plus: Carrara Nour+