Spring is in the air and I've decided that it's time to give my blog a makeover. Over the next several months, you will find more good stuff for brides and wedding professionals, and a little less dance-specific content. I could talk bellydance until I'm blue in the face, but sadly, for many of my readers, it's all Greek. (Or Turkish. Or Farsi). I'm looking to change that by writing more reader-friendly content that all of you will enjoy!
But first, I'll need your help.
What are your most pressing questions about the art, history and culture of belly dance? What keeps you up at night when booking a belly dancer (or referring a belly dancer to your bridal clients)? What juicy content do you want to see more of in my blog?
Please feel free to comment here, on Twitter or Facebook, or via e-mail, Carrara Nour (at) Gmail (dot) com.
Thanks!
Carrara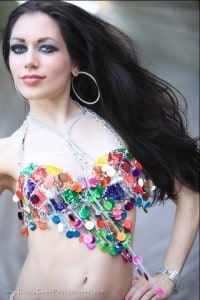 About Carrara: Carrara is a professional belly dancer offering elegant, authentic performances for weddings, corporate functions and special events in Central Florida (Orlando, Melbourne, Daytona). To find out more about Carrara, click here or follow her on Twitter.