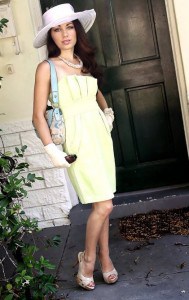 In my 7 years of performing professionally, I've been called a lot of things. Wedding expert. Life of the Party. Camera Wh*re. Bellydance Police and Killer of Dreams.
"Overnight Success" is one I hear a lot lately.
If I had a penny for every question a dancer has asked me about my "overnight success" in the wedding industry, I'd have enough to get a clue and start teaching seminars on the topic.
That is, if I had anything to teach, other than a series of vague, Socratic questions and tutorials on how to take better selfies and pug pics.
The concept of overnight success has always felt like a bit of a cop-out to me. While I can appreciate this …