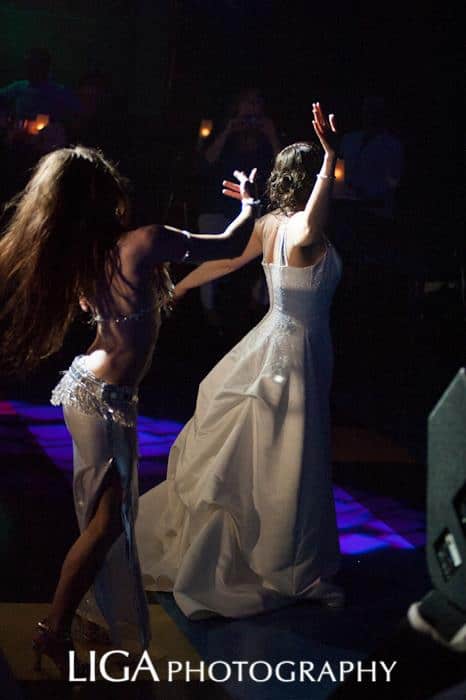 Well, it's Stuff-Your-Face-With-Turkey-Day, and like many, I woke up with an attitude of gratitude.
But I always struggle to write Thanksgiving posts because, like jellied, store-bought cranberry sauce, they feel so cloying, and so canned. It should go without saying that I'm thankful for every day that my feet touch the ground. That I live in a free country. That I have a roof over my head, food in my belly, a boyfriend who goes along with my Evil Plans and reels me back in when I get out of control, and friends and family who love me, even when times get tough and when I feel like giving up.
There's one big blessing in my life that I sometimes take for granted. Today, I'm thankful that I live a life with purpose. More specifically, that my purpose is to create beautiful things and make people happy! And dance, of course, is my medium.
If you have a reason to get up and face the world with a smile, you have more than a lot of people! Too often, we equate having a good life with having a lot of "stuff," making gobs of money, and hitting the same benchmarks as our peers. That's a life that looks good, and certainly a life that provides stability, but how many people can say their life FEELS good? That they did all the things they wanted to do while they were young and able? That they were part of something bigger than themselves, whether it's military service, an unconventional hobby, traveling the world, or something equally rich and meaningful?
A couple of weeks ago, I performed a show at a preschool book fair. I was exhausted from working a long day and moving into a new house just days before, but with nearly 8 years of performing under my belt, I have prepping and performing down to a science. I rushed home from my full-time job, transformed from business casual to sparkling princess in a matter of minutes, rushed back to the venue, and put on my show – all without missing a beat.
It was all feeling routine, all "just another day" on the job, until one moment during my drum solo, when a little girl got up and started jumping up and down to my music. Soon, her friends joined her until the entire group of kids was jumping up and down to my music. I, too, was swept away in my young audience's joy and abandon, and giggled and smiled the rest of the night. Dancing always makes me happy, but in this moment, it made me giddy.
This was when I remembered: what I call routine, and what I call "just another day at work," my audiences call magical.
That's all there is to it. I make magic every day. And I am grateful for that!
Before I wrap it up and bring the pugs to see Grandma, I'd like to quickly give an extra special thank you to all my amazing clients who made me part of their big milestone celebrations, to my wedding "friendors" (vendor friends) who refer me to their brides, and to everyone at my last day job who believed in me, became my friend, and didn't make me feel weird for being a belly dancer. You were all part of the magic I made this year, and you inspire me to go out and make more.
Have a safe and happy holiday, everyone!
Carrara