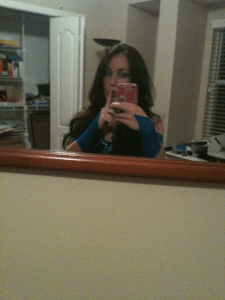 Without a doubt, the one type of gig I do the most are birthday parties. The most popular request?
"Help me keep this all a surprise!"
We'll talk about that later. But first, a recap of last night's adventures:
Last night's Top Secret mission sent me to the gorgeous Heathrow neighborhood of Sanford last night, where I helped Maria pull off a perfectly timed surprise for her husband Greg. This wasn't a typical "sneak in through the side door and hide in the powder room" surprise, but a rather crafty one , timed and executed with military precision. I was absolutely wowed by the amount of thought and care she put into surprising her husband on his special day.
It was 9:30. I had just arrived at Maria's house while she was out to dinner with Greg and their friends. That was the plan. Nobody was there except the bartender Chelsea and the housekeeper, and while I initially felt a little bit intrusive about just letting myself in (even with Maria's permission!), I had ample time to get set up in a spare bedroom, get situated in the rest of my costume, make some chitchat with the bartender, and get ready to go.
At 10:00, after the group had arrived, Maria sent everyone out to get their favorite cocktail from the bartender, quickly gave me the heads-up that my show was about to start, and at record speed, had everyone seated and ready. The bartender gave me the "OK" and my music started. At Maria's request, my costume was blue (Greg's favorite color) and the show was simple, elegant and interactive with no props, because she felt that all the swords and fire detract from the dance. The crowd was small and intimate, but not afraid to join in on the dancing, from my veil dance (the ladies grabbed their scarves and copied my veil moves), through my drum solo, through BOTH of my audience participation tracks.
The Birthday Boy was thrilled, and best of all – nobody saw this coming! SUCCESS. Greg told me he was amazed that Maria fooled him twice: once into thinking that they were going out for a quiet dinner for two, and then into thinking that the group was just heading back to their place for a little bit of wine and dessert.
So what can we learn from last night's success story? A few quick things:
It's all about teamwork. Shoot me your ideas, and I'll let you know if it works or how we can tweak and improve upon it. Maria had initially wanted my music to start as soon as they opened the door, but I suggested that she try to quickly sit everyone down in the same spot, and THEN give me the signal. By working together, we "choreographed" the perfect surprise.
Be Prepared. Like the Boy Scouts motto: in Bellydance Scouts, we make as many arrangements as we can, well ahead of time, so there's less of a hassle at the last minute. Maria left the gate guard my info so there would be no problems getting in. We also agreed to use her sound system since it would be totally familiar to her and easy to use – I got her my music the day before, and she later told me that she sat in the bathroom transferring my playlist to her iPod so Greg wouldn't know what was going on! No last-minute fiddling with someone else's boom box = "I'm just about to play some tunes. Nothing to see here. Move along."
Keep it on the DL: Communicate discretely so nobody will find you out. Make phone calls when the Birthday Boy (or Girl!) is out of town. Make calls at work during your lunch break. Or make arrangements via e-mail if the Guest of Honor is within earshot. And whatever you do, don't say ANYTHING on Facebook! ;)
Keep it Discrete: I tell all my clients to set aside an area for me to get changed and store my belongings, and I also recommend that you designate a discrete entrance, be it a side door or back door, somewhere off the beaten path from where people will be hanging out. I can also arrive in "civilian" attire and get changed at your location, if you request.
Sit Back and Enjoy the Show! If you made it through all these steps, congratulations! You're well on your way to a surprise belly dance show that your "special somebody" will never forget!
I'd like to give a big thank you to Maria for making me part of Greg's top secret birthday surprise, and a high five for a job well done!
Thinking of surprising somebody special with a belly dance show in Orlando or Brevard County? What are you waiting for? Let's get down to business :) For even more tips on surprising somebody special, check out my friend Central Coast (CA) belly dancer Mary's blog post on the same subject.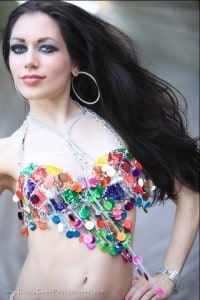 About Carrara: Carrara is a professional belly dancer based in Orlando, FL. Her classic style of belly dance and lively, interactive shows make for a fun and classy surprise for your special somebody! When Carrara retires from belly dance, she plans to become a secret agent or a Bond Girl. To hire an Orlando belly dancer for your show, please check out her Booking page. For party-planning tips and to stay on top of her adventures, "like" her Fan Page!