Dear Carrara,
So we're definitely going to go ahead and book a belly dancer for our wedding in Orlando. The wedding is not until October and we're still finalizing the venue, the DJ and the photographer. My fiance hired a belly dancer to perform at his office birthday party last month, and he was able to call a couple of entertainment agencies and get one the day before. I, on the other hand, am really nervous about the idea of waiting until the last minute. What do you recommend?
Yours Truly,
Overwhelmed in Orlando
~
Dear Overwhelmed,
I'm biting my nails right there with you! For the record, I booked a wedding on just shy of 24 hours notice once, and the show was a hit! But just because I can, doesn't mean I recommend it.
Every couple has different priorities. You're right on the mark booking the major vendors first. Once you've locked in a venue, DJ, photographer and caterer, then it's usually a good time to narrow down the "fun extras," like entertainment. But that doesn't mean wait until the last minute.
So now for the Big Question: when's the best time to book a belly dancer for your wedding? The safest window of time to book entertainment for a wedding is anywhere from 3-6 months out – closer to 6 if your wedding is on a Saturday or during the peak wedding season in Orlando. If you're ready to book even sooner than that, then I'll be the last person to stop you from it! I'm neurotic about planning ahead and appreciate being able to pencil you in as soon as possible.  If, on the other hand, you discovered some extra money in your wedding budget and just decided to hire an Orlando belly dancer 3 weeks out, I will do my best to accommodate you – but cannot make any guarantees that I'll be free. If you are also interested in booking musicians to collaborate on my show, they will need to know as soon as possible, too, since many of them perform multiple gigs in one night.
From my perspective, creative freelance work is insanely tough to predict because it comes in waves. One minute, the entire month of October may be free. By the end of the week, I may find myself booked solid. The sooner you book, the more likely you'll stay ahead of the curve. If I get booked, then you're back at Square One to shop for entertainment, and you may not be happy with the available choices.
But more importantly, you'll get the best results when I have enough time to custom-design your show, specifically with your wedding vision in mind. Unlike many variety entertainment acts, I don't perform the same rehearsed schtick at every event. And unlike many entertainment agencies, I am all about the personalized touch. No two shows are exactly alike, and I pride myself on having the inventory, the connections and the passion to create a piece of custom living art for you and your family to cherish forever when you look back on your wedding album and remember how much fun you had. And all this is too nice a job to rush!
No pressure to sign any contracts right now. Take your time. But as soon as you get the big vendors locked in and are ready to pull the trigger, just let me know! I'm ready to help you plan an unforgettable show.
Best Wishes,
Carrara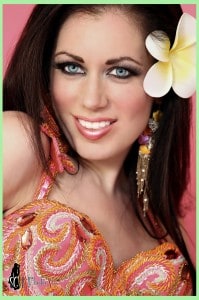 About Carrara: Carrara is a professional belly dancer offering elegant, authentic entertainment for weddings and social events in Orlando and beyond. Multi-cultural weddings and events are her specialty! To learn more, check out her Booking or Weddings page, or follow her on Facebook.