Once upon a time, a smart, beautiful American girl moved to Dubai in search of a new career and a new life. She met a handsome Lebanese man at a Lebanese nightclub, and they got engaged on vacation in Venice.
I instantly fell in love with Brittany and Hadi, and could not pass up the chance to perform some Lebanese-style belly dance at their 12/29 wedding at the Golden Bear Club in the Keene's Pointe neighborhood of Windermere! They are such a cool couple, and Brittany and I bonded over her interesting stories about life in Dubai and our commentary on Lebanese fashion trends. (As Brittany said, "If it looks uncomfortable, it's Lebanese!") Not to mention, I'm partial to Lebanese-style belly dance!
While Hadi was the only Lebanese person in the audience, we went to great lengths to engage him in the music selection process and create the experience of being in a Lebanese nightclub for their wedding guests. Of course, I wore my 3″ heels, and of COURSE we ended the set with a debke song. For those who don't know, debke is a line dance performed at Lebanese, Palestinian and Jordanian weddings, where the women do footwork in their towering high heels, and the men leap, soar and fly through the air with flashy footwork and crazy acrobatics. (Yes, I was upstaged by the groom!)
Brittany and Hadi's wedding is a perfect example of why I LOVE dancing at weddings. Meeting interesting people from all around the world, keeping multicultural wedding traditions alive, and sharing new cultural experiences with new audiences.
I was a little bit sad when it was all over, but so happy to see these pics. Check 'em out!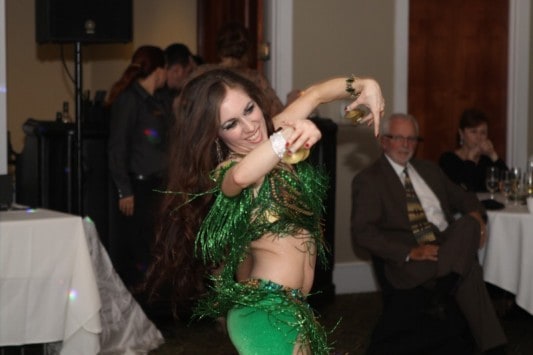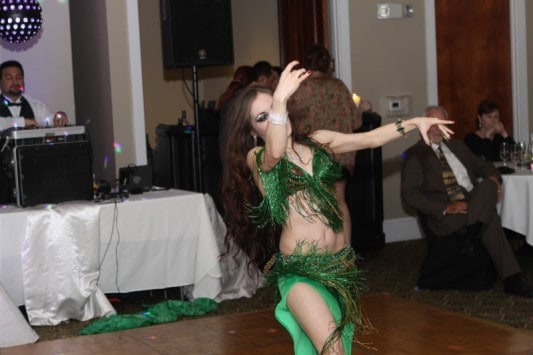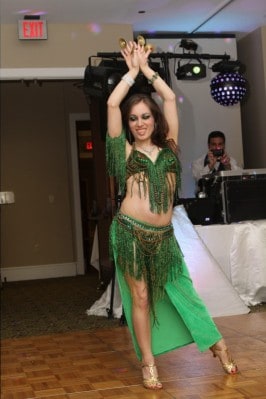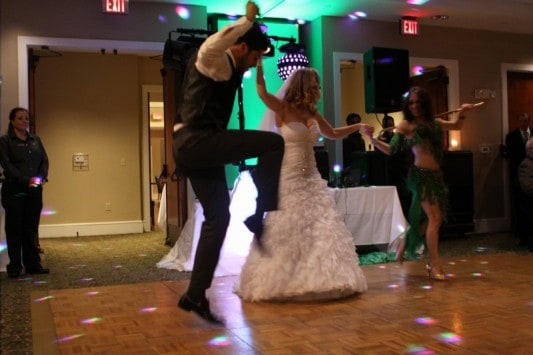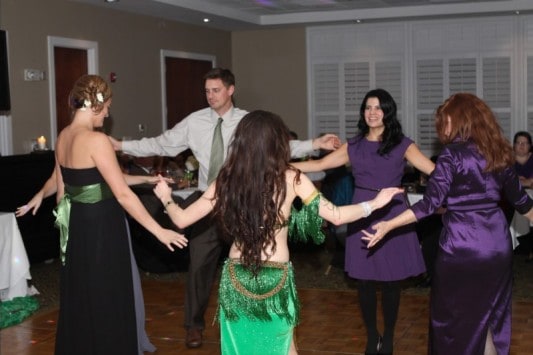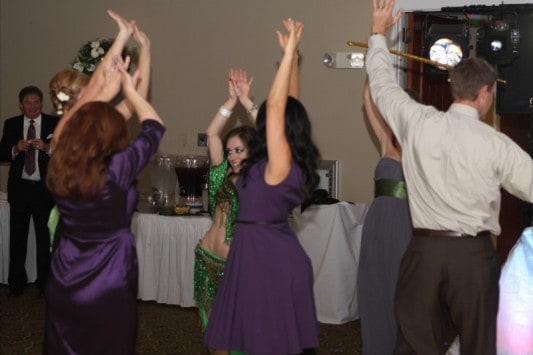 Vendors:
Venue: Golden Bear Club
DJ: Elegant Entertainment
Floral/Photography: Kelly's Flowers & Photography
Videography: Andy Painter