Carrara's Blog
If you want to follow what's new with Carrara, subcribe to receive E-mail updates, or add her RSS feed to your favorite feed reader!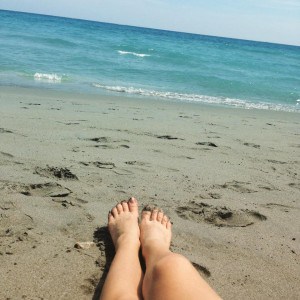 See that picture on the left? That was me this past weekend. Those were my toes in the sand. And the picture doesn't do that water a justice.
I got to spend a perfect Sunday afternoon at Spanish River Beach in Boca Raton. I had no agenda, other than to collect coral and shells, and make it back to my boyfriend's convention gig in time for a surprise photo shoot that his generous photographer friends Greg, Gary and Art had planned for me.
Let me fill you in on a little secret: I nearly had to be dragged there, kicking and screaming.
When my other half asked me to come to Boca for a convention that he was shooting, I …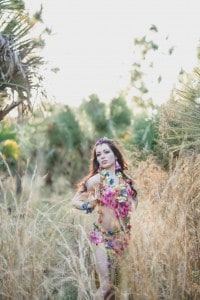 Hello, fans! Have you missed me?
In my efforts to make Central Florida an even more magical place, one belly dance show at a time, I've pretty naughty about blogging. It's high time that I fix that!
Quiet times have become increasingly rare in my world, and while I'm experiencing a short but much-needed lull, I thought I'd recap what was truly an amazing month for my belly dance business. Thanks to lots of referrals in Orlando's wedding and entertainment industry, and some repeat customers, February was my best and busiest month to date! As any of my friends can tell you, I'm not in this business to build an empire or become a household name. I'm in this business …
One thing I love about being a belly dancer in Orlando is that I get to experience and learn about celebrations from around the world. Ever since a client told me about the Indian springtime festival of colors called Holi (or Pagwah), I've been dying to experience some of the fun for myself! In Holi tradition, friends, family and complete strangers celebrate the spring season by chasing each other with fragranced, brightly colored powder called rangoli and throwing it at each other, covering their targets in an explosion of color.
With the help of some creative Orlando wedding vendors, including my dear friend Ashley Razo with Ashley Jane Photography, I honored the Holi tradition with a colorful Indian-inspired springtime …
I love the Holidays because everything becomes extra sparkly and magical this time of the year. But if you're an ex-Yankee living in the Sunshine State, like myself, you might discover one big thing missing from your personal Winter Wonderland: SNOW.
I didn't get to go home for Christmas last year, but thanks to Brian with Standing Ovation Entertainment, I got to frolic in a beautiful blizzard for a photo shoot with Clearly in Focus Photography at Heaven Event Center. And I did it all in comfortable 72-degree temps! Brian's snow machine, which produces a realistic flurry of dry "snow" added a gorgeous touch of winter against the blue uplighting and pristine white floors and draping at Heaven. Special thanks …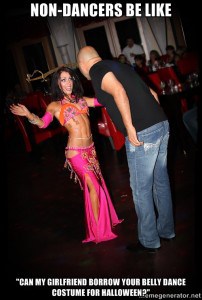 Halloween is a time when all the kooks and spooks, ghosts and goblins, and fine feathered freaks crawl out of the woodwork and show up at my house. They don't want to eat my brains, or even the Fun Size Snickers bars I leave out for them.
They come to raid my closet.
Nobody really gives a flip about my closet full of swords, chiffon fluffies, and sparkle-bras 364 days out of the year, but come Halloween, everyone becomes my bestie.
It usually goes a little something like this:
"Hey Carrara, what are you going as for Halloween?"
"Oh, I don't know, probably a Sexy Unicorn.""Oh, so…..you're not wearing one of your belly dance costumes?"
"Oh HELL no! Those are …