Carrara's Blog
If you want to follow what's new with Carrara, subcribe to receive E-mail updates, or add her RSS feed to your favorite feed reader!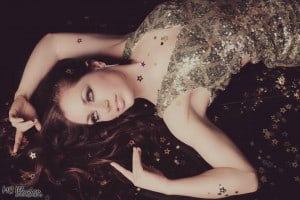 It's late at night, and you're driving home from one of those wedding gigs. The once-in-a-lifetime, Top Ten Faves kind. The couple was too cute to be true, the night was full of surprises, and the entire crowd adored you. Your costume and dancing were on point and at least two high-end DSLR's were pointed at you to capture it all. And an hour after you took your bow, you're reeling with adrenaline and excitement; glistening with sweat and glitter. Tired yet floating on cloud nine.
You pull off to the nearest exit to grab some late-night grub and bask in the millions of reasons why you love your job. (But first? Let me take a selfie).
Belly dance also …
Once upon a time, a girl moved from Connecticut to Florida to make a better life for herself. She packed her entire life in the back seat of an Acura TL, and left behind her family, her friends, and a successful dance business, only to start all over again.
There were some bumps in the road. There were many sleepless nights, and there was definitely a meltdown or two!
And there were also new friends, new dance opportunities, and new adventures in the days ahead.
She still misses good pizza and bagels, her trips to NY for belly dance workshops, and beautiful fall foliage. She misses her family each and every single day – Mom, Dad, sister, and golden retriever. …
Florida is the only place on earth where everybody hibernates for the summer and comes out to play in the Fall! I mean….we actually LOSE our tans in the summer here in the Sunny State. I guess this is the price we pay for near-eternal sunshine…
I've got nearly a month left of sheer cabin fever before wedding season picks up again and I can venture outside without getting caught in a torrential downpour or melting into a puddle like the Bad Witch in the Wizard of Oz.
All I want is a nice beach day right now, but until I get my wish, here are some of my favorite photos from a beautiful beach photo shoot in Daytona with …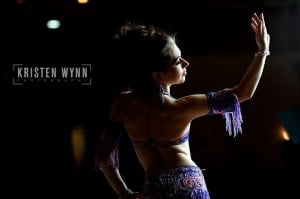 There's a lot to be said for living in your own little bubble.
As a professional entertainer, I experience the world through my own sparkling lens. Everything looks beautiful the way I see it. My closet is filled with fabulous costumes and props. My weekends are filled with smiling faces and momentous occasions. My mind is filled with creative ideas and whimsical things. People wonder why I'm always smiling. Life is pretty good in my own imaginary VIP Room.
But occasionally, a girl must venture out into the realm of the "normals." That straitlaced, buttoned-up world where women still live and die by purely imaginary standards of what a "respectable" job looks like, what "good girls" do for fun, and …
There's nothing I love more than a fairytale wedding. You know, the kind where two too-good-to-be-true human beings who have been through everything in life together, finally get their Ever After. The kind of wedding that makes even a seasoned vendor like myself want to tear up a little.
Julissa and Chayanne's Arabian-themed wedding at Radisson in Celebration was nothing short of magical! From the plum-and-gold Moroccan-style drape and decor to the serendipitous way it all came together, this Orlando wedding was filled with fairy dust and had everybody feeling the love.
The most wonderful moment happened just before my show, when the DJ handed the mic to Julissa's daughter and her little voice announced, "I'm gonna be a big …