Carrara's Blog
If you want to follow what's new with Carrara, subcribe to receive E-mail updates, or add her RSS feed to your favorite feed reader!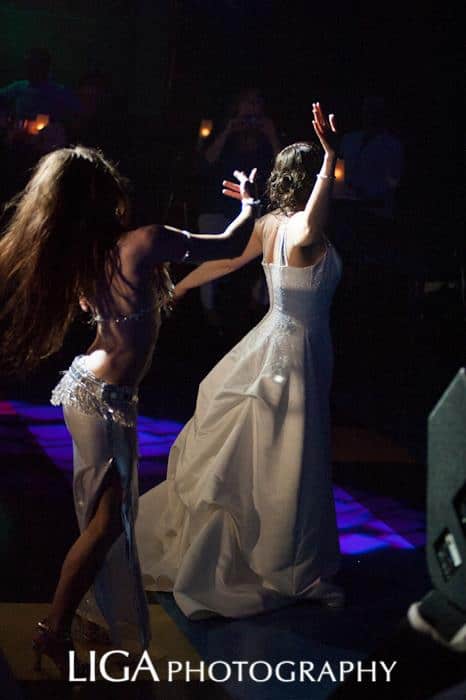 Well, it's Stuff-Your-Face-With-Turkey-Day, and like many, I woke up with an attitude of gratitude.
But I always struggle to write Thanksgiving posts because, like jellied, store-bought cranberry sauce, they feel so cloying, and so canned. It should go without saying that I'm thankful for every day that my feet touch the ground. That I live in a free country. That I have a roof over my head, food in my belly, a boyfriend who goes along with my Evil Plans and reels me back in when I get out of control, and friends and family who love me, even when times get tough and when I feel like giving up.
There's one big blessing in my life that I sometimes …
A gorgeous, newly renovated Orlando wedding venue. A Fall palette of chocolate brown, champagne, and pops of orange, with lots of shimmer in the decor. A photobooth, a rockin' DJ, and a first dance with a Michael Jackson "Thriller" finale. What could possibly complete an already perfect and romantic Florida fall wedding?
A belly dance show, of course!
Grace and Ronald got married at the beautiful Timacuan Country Club in Lake Mary this past October, and I was thrilled when they came to me to provide that little extra "wow factor" for their elegant reception! Grace and I instantly hit it off, because she and I were very like-minded. Like myself, Grace loves music, dance and exploring other cultures, and …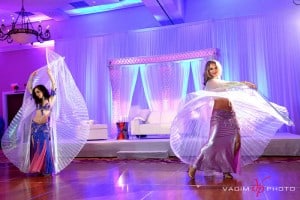 Belly dance is traditionally a solo improvisational dance form – but for some audiences, one set of hips just isn't enough! While most of my Orlando and Tampa belly dance clients request a solo show, I get a small handful of requests each year for duet and trio shows, usually for weddings and corporate events.
Aside from being fun for selfish reasons (let's face it: I could use a little company backstage and on a long drive home!), multi-dancer shows provide an extra dose of visual "oomph!" that's fitting of an opulent, Maharani-style wedding. Picture the impact of three dancers in color coordinating costumes, entering a room with lit shamadans (candelabra headdresses), or whirling in unison with colorful silk veils! …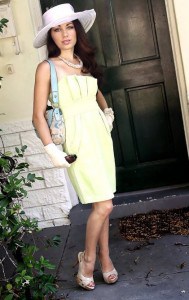 In my 7 years of performing professionally, I've been called a lot of things. Wedding expert. Life of the Party. Camera Wh*re. Bellydance Police and Killer of Dreams.
"Overnight Success" is one I hear a lot lately.
If I had a penny for every question a dancer has asked me about my "overnight success" in the wedding industry, I'd have enough to get a clue and start teaching seminars on the topic.
That is, if I had anything to teach, other than a series of vague, Socratic questions and tutorials on how to take better selfies and pug pics.
The concept of overnight success has always felt like a bit of a cop-out to me. While I can appreciate this …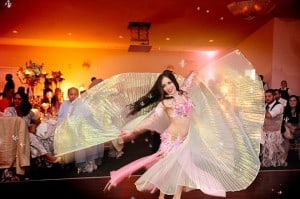 The slow days of summer can only mean one thing….it's time to start thinking about entertainment for your fall or winter wedding in Orlando! (On that note, if you haven't considered adding any sort of entertainment to your wedding, what are you waiting for? Your guests will thank you for giving them something to DO). Thanks to shows like My Fair Wedding and Platinum Weddings, which often feature glamorous live entertainment, your options are virtually unlimited, from the tried-and-true string quartets and jazz bands, to extreme options such as aerial violinists, bartenders on a flying trapeze, living tabletops and human chandeliers – but wait!
Let's explore a form of wedding entertainment that's been around a pretty long time, spans many …