Carrara's Blog
If you want to follow what's new with Carrara, subcribe to receive E-mail updates, or add her RSS feed to your favorite feed reader!
My philosophy when it comes to weddings is simple: I like to work with couples that I'd personally hang out with as friends. Liza and Billy were no exception. When I met them, I knew we'd hit it off great. They were fun, down-to-earth, and wickedly funny. They were all about laughing and enjoying life together. Most importantly, I could instantly tell that they wanted a wedding that was not only beautiful but enjoyable for all their guests. You know those cookie-cutter weddings where nobody dances and everyone goes home early? Liza and Billy wanted NONE of that.
And not only did they want their wedding to be fun. They also wanted it to be culturally rich and meaningful. With …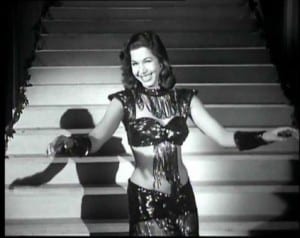 Have you ever felt like you were born in the wrong era? I tend to be an old soul when it comes to a lot of my values and the things I find beautiful in art and dance. I love watching vintage belly dance clips, collect old handmade bra and belt sets, and often feel nostalgic for eras way before my time.
One "Old World" idea that's become increasingly attractive to me is the idea of being a lady. Being classy. Channeling femininity through sweetness and style. Yesterday, I found myself looking through some of my boyfriend's books on pinup art, and what struck me in the old Elvgren paintings was that even the most popular sex symbols of the …
If you've been to a Persian restaurant or friend's house within the last few weeks, you might have noticed a table with colorful springtime objects on it. You might have even been invited to a Norooz (or Nowruz) party. That could only mean one thing: it's time to celebrate the Persian New Year!
Norooz (also spelled Nowruz, and literally meaning "New Day") marks both the beginning of Spring and the beginning of the year in the Iranian calendar. Each year on the March equinox, usually around 3/21, Iranian and Indo-Iranian families get together and celebrate this season of rebirth and good luck.
While every family and every cultural group celebrates Norooz in their own unique way, no Norooz celebration is …
Once upon a time, a smart, beautiful American girl moved to Dubai in search of a new career and a new life. She met a handsome Lebanese man at a Lebanese nightclub, and they got engaged on vacation in Venice.
I instantly fell in love with Brittany and Hadi, and could not pass up the chance to perform some Lebanese-style belly dance at their 12/29 wedding at the Golden Bear Club in the Keene's Pointe neighborhood of Windermere! They are such a cool couple, and Brittany and I bonded over her interesting stories about life in Dubai and our commentary on Lebanese fashion trends. (As Brittany said, "If it looks uncomfortable, it's Lebanese!") Not to mention, I'm partial to Lebanese-style …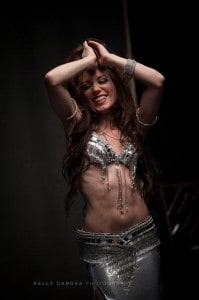 (Title inspired by Khalil Gibran)
I'm not going to tell you how or where I got the inspiration for this post. It could have been a recent interaction with a client, or a little birdie could have whispered in my ear while I was out on a walk. That is neither here nor there.
But I've been thinking a lot about beauty lately, as it's always present, and always inspiring me to dance and give each performance my all. I see beauty in a room full of smiling people; in a bride trying some new moves with me on the dance floor; in bringing people from different cultures together through music and dance. I see a whole lot of beauty …