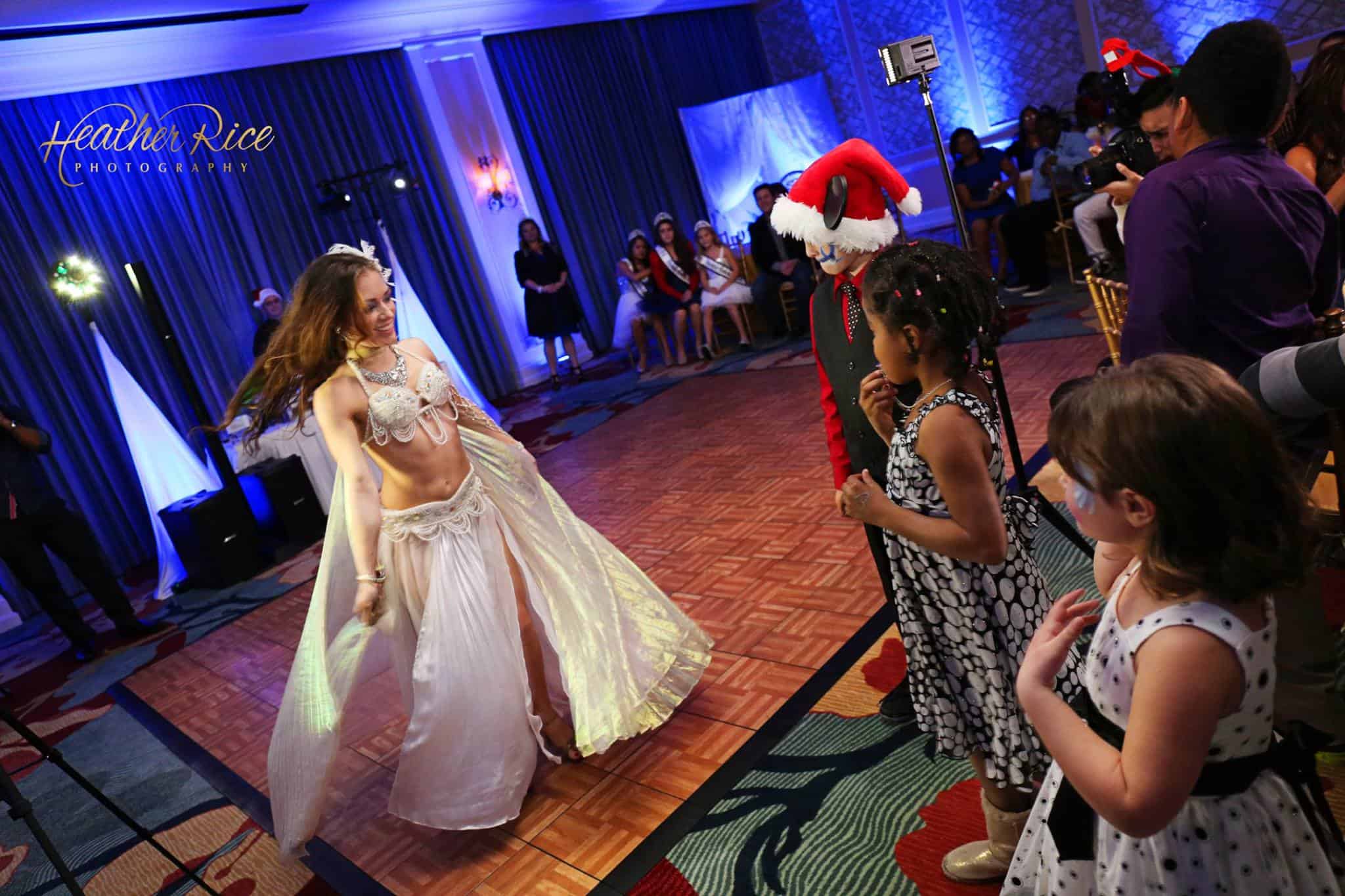 Looking for Orlando Christmas and Holiday party ideas?
As a belly dancer in Orlando, the Holidays mark the beginning of my busy season. Not only do I dance at lots of winter weddings, but Christmas and Holiday parties are some of my most popular bookings!
While many people associate the Holidays with traditional Yuletide entertainment like carolers, Santas for the kids, and live music, lots of party hosts and hostesses want to do something different.
Belly dance to the rescue!
Why Belly Dance?
When you think about it, belly dance is the perfect form of Holiday entertainment. It's upbeat. It's family-friendly. And you'd be hard-pressed to find anything more festive, with the glitter, the jingling finger cymbals, and shimmering silks …